The cooking place in the kitchen house. The development of it advanced well.
Joint meal with members of the community. The meal was freshly cooked by the ladies in the kitchen house.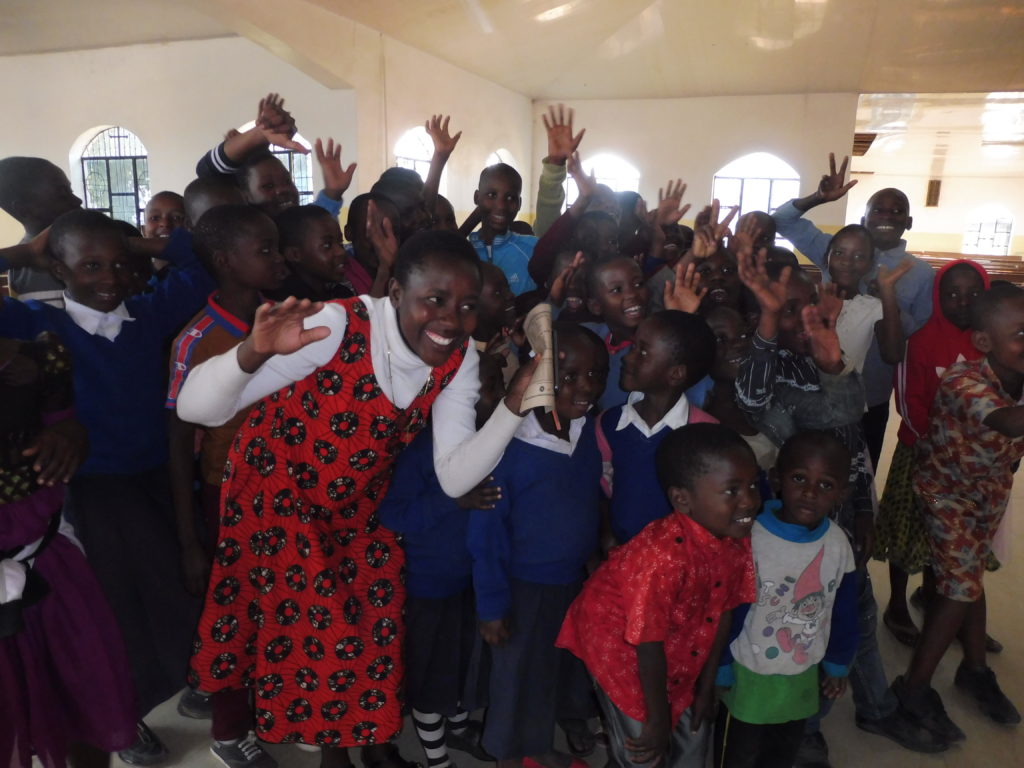 Children of the Sunday School sing and dance for us.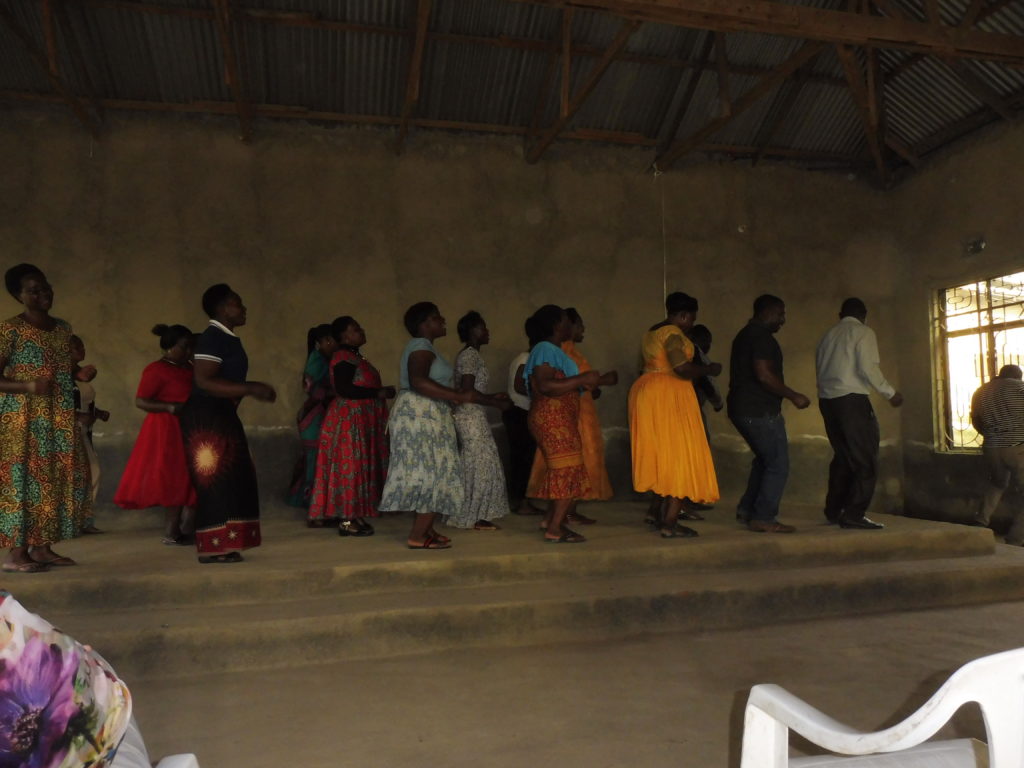 Two choirs of the community, the Shadai Choir and the St. Stephano Choir, sing and perform for us in their own building. Mostly younger community members constitute the choirs. They informed about their planned project of a building for choirs with adequate technical infrastructure (studio).